Clockwork Origin
Travel from origin to origin with every delivery
Ideal for filter coffee and espresso
Pause and skip whenever you please
One More Thing: Buckle up and get ready to explore the wide world of origins, from Caturra to Bourbon, Anerobic to Washed. Our crew's favourite origin of the month, delivered to your door. Perfect for filter fanatics, espresso lovers and black coffee fiends alike.:
Coffee Maths
1-2 cups per day: 250g per fortnight
2-3 cups per day: 500g per fortnight
4-5 cups per day: 1kg per fortnight
The Nitty Gritty
Your coffee will be dispatched on x day, and you can press pause, skip and play whenever you please. Heading away and need to add some Parachutes to your order? Or you're out of filter papers. Add any product to your delivery through your subscription portal. Easy peasy.

NB add 0.5 cups for espresso (as a general rule, espresso-style extractions will use more coffee than filter-style extractions).

Questions? Check out our FAQs or give us a bell.
Specs
Coffee Maths
1-2 cups per day: 250g per fortnight
2-3 cups per day: 500g per fortnight
4-5 cups per day: 1kg per fortnight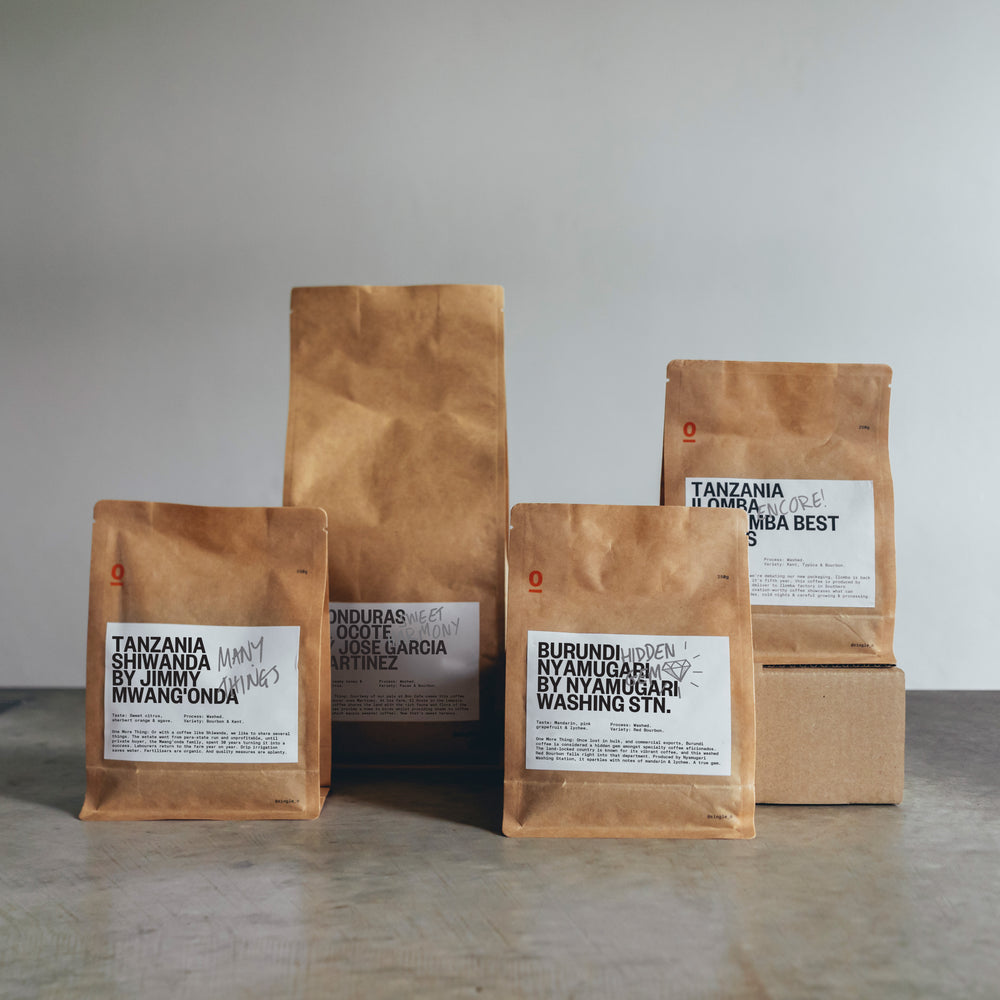 Clockwork Origin
Travel from origin to origin with every delivery
Ideal for filter coffee and espresso
Pause and skip whenever you please
One More Thing: Buckle up and get ready to explore the wide world of origins, from Caturra to Bourbon, Anerobic to Washed. Our crew's favourite origin of the month, delivered to your door. Perfect for filter fanatics, espresso lovers and black coffee fiends alike.:
Coffee Maths
1-2 cups per day: 250g per fortnight
2-3 cups per day: 500g per fortnight
4-5 cups per day: 1kg per fortnight